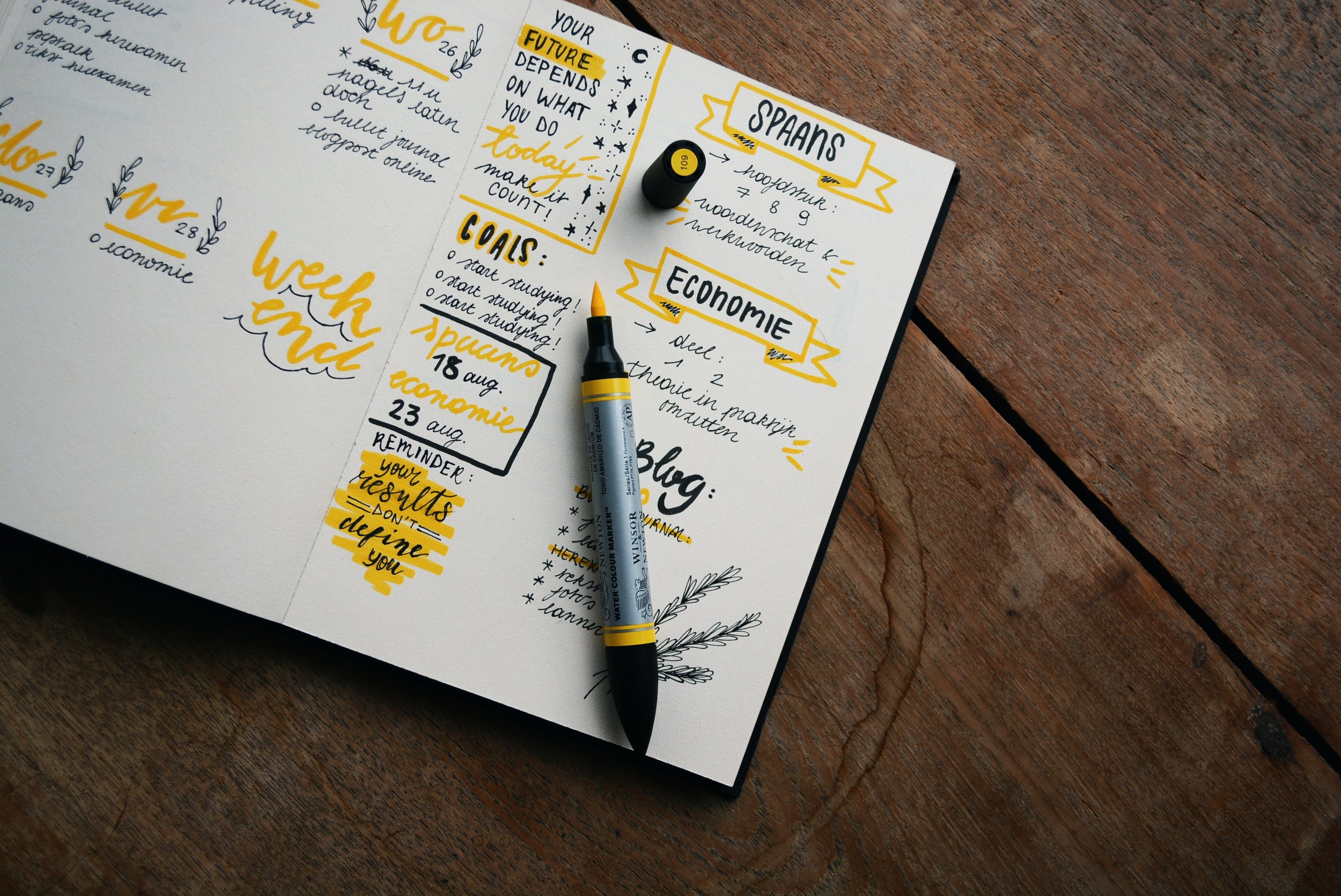 the seven steps from intention to manifestation.
Strategic Planning. You've heard this term: perhaps in the context of public policy measures, or in Urban Planning circles. But what does it really mean? It's become a buzzword and- just like the term 'organic'- can empirically be measured yet has become a tossed around misnomer.
Firstly, strategic planning is a process; an action word and not merely an adjective. There are distinct steps involved in this process. Today, I'll discuss these with you: what it is and what it does. Secondly, I will deep dive into why you need to be engaging in strategic planning as a tool for manifesting your intentions.
On A Mission.
First, a strategic plan must answer the following questions: what is the mission and what exactly, is the vision? By identifying the vision, you are able to conceptualize exactly what it is you want. Clarify your mission and detail your vision.
Where you Stand
Next, you must address where you stand within the context of your domain. Are you at the top of your industry? Is your brand solid within your market? Things to think about here are what type of clientele you are working with or the type of networking opportunities you attract. If you aren't putting yourself out there as a leader within your industry, then expect the people you want to attract to treat you the same. Once you've determined where you stand, anticipate where you see yourself going within your market, should the status quo maintain. Does that look like something you want to manifest?
Consensus on Priorities
If you are a business, then you will need to come to a consensus on the priorities for not only what needs to change but how to proceed forward. Decide on what changes need to be made, and come to an agreement on where exactly you want to position your brand within the context of your future market.
As an individual, your brand is YOU. The decision-maker is YOU. However, it is not a wise move to wait until you get negative feedback from clientele or a potential employer. Thus, I would advice you to form an advisory committee of trusted individuals who you feel confident will give you honest feedback and constructive criticism. Ask for their feedback on areas of opportunity (not flaws) and ways they think you can more effectively position yourself in a way to achieve your vision.
Plan Your Plan
The fourth step involves the actual planning process, where you sit down and map out a route to achieving your dream. (Did you realize so much would be involved before being ready for this step?) In fact, many individuals fail to actualize their dream or fulfill their plans because they do not thoroughly follow a strategic planning methodology. Like a scientist foregoing the Scientific Method, skipping steps and 'Swiss cheesing" your brand's game plan will also produce unfavorable results.
Distribute Tasks
If you are a multi-person company, then this step is fairly straightforward: divide the work to be done among yourselves. If you are an individual (sole proprietor, or simply a person trying to establish yourself as a brand and leader within your industry for job hunting purposes) then this is where you find resources and entities that you can outsource work to in order to accomplish all steps in your plan. Examples of such external resources include:
-Having a Freelance Writer or Content Developer update your resume and online profile. The Blurban Planner is one such resource; contact me today to help with this task.
-Getting a logo designed from a professional graphics designer.
-Consider a re-branding stylist to restructure your appearance (and ultimately, your position) within your industry.
You are only one person, and are not the expert of everything. Outsourcing what can be effectively accomplished by someone more established in that arena is not only efficient for you, but allows you to ensure you are getting the best quality standard for your needs.
Red- Carpet Your Release!
Now is the time to roll out your plan, and reintroduce yourself and your now-defined goals and objectives into the public space. Here is where your newly formed brand becomes ready for public scrutiny. This can be a very challenging and anxious step in the process, so be sure to fortify yourself with outlets for TLC. Make sure you don't overwhelm yourself and bite off more than you can chew during this phase of the strategic plan. Take it easy, and you will get through this phase all the wiser and with experience to boot.
Accountability
Finally, as you watch the strategic plan unfold and your work towards achieving your ultimate goal manifest, hold yourself and your stakeholders accountable. Periodically, stop to 'take your temperature' by assessing strategies that are under performing, and apply the lessons learned from bad decisions in order to prevent them from repeating themselves.
Why You Need to Incorporate a Strategic Plan
Some of the benefits of strategic planning include (but are certainly not limited to): solidifying your distinction within your market, increasing your marketable value and helping you find weaknesses and areas of opportunity within your own core competencies. Clients or potential employers will have a well-defined understanding of what bring to the table. Armed with this clear demarcation, you set yourself apart from stragglers within your industry and because you have demonstrated your value by doing this, you can justify increasing your financial worth. Negotiate for a pay raise at your next yearly review. Increase your quoted price and retainer (if applicable) on your next proposal. Start earning what you DESERVE. Lastly, strategic planning will allow you to be more cognizant of errors and fallacies within your business model. Strategic planning in and of itself is not a business plan; it is simply a complementary bridge connecting where you are to where you want to be in the future context of your industry.
Now that I've outlined the nuts and bolts of Strategic Planning, how will you use this information to advance your brand and manifest your goals?